This is the final installment of last weekends three day jolly . The Sunday Tour Operative was our mate Thummy , another top bloke . We arrived at the petrol station at 10 am but while I was watching a van at my side whist riding in, I failed to spot a dividing kerb between the truck fuel and the car fuel . Guess what ....Front wheel on one side and rear wheel the other , hello Tarmac . What a cock . I was even laughing as was everyone else . Not a good start though . At least there was only one pic of me as nobody was expecting that and neither was I .  It was good to see Drifter and Daicrosser giving it a try with us . I think that Drifter thought that we might leave them in the middle of nowhere if they could not keep up . It doesn't work that way with us as we leave together , we return together and in the meantime , everyone mucks in and that is what we do .It was great to see Portboy (a proper geezer) . Pics .........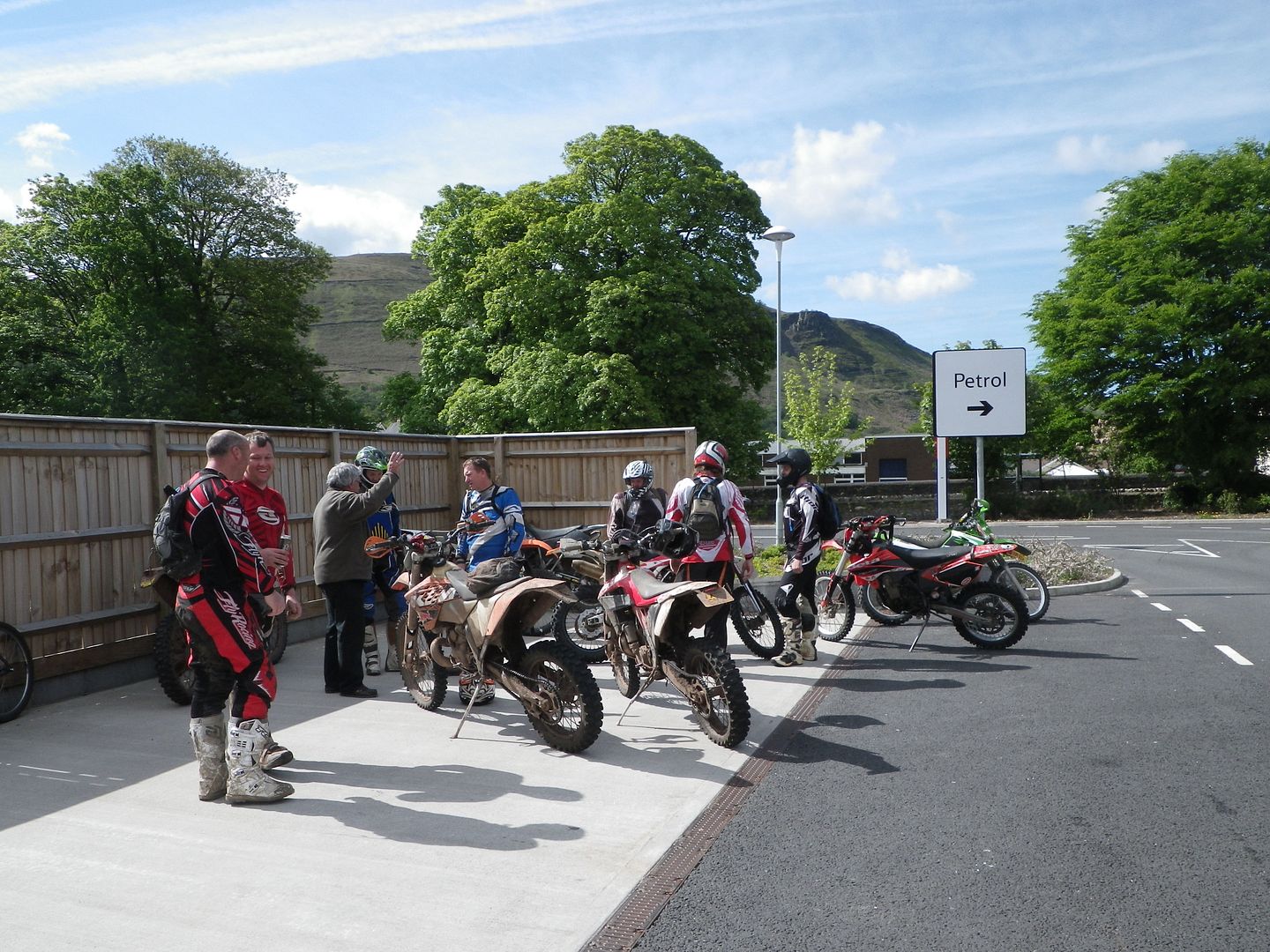 The Drifter on his Green Machine .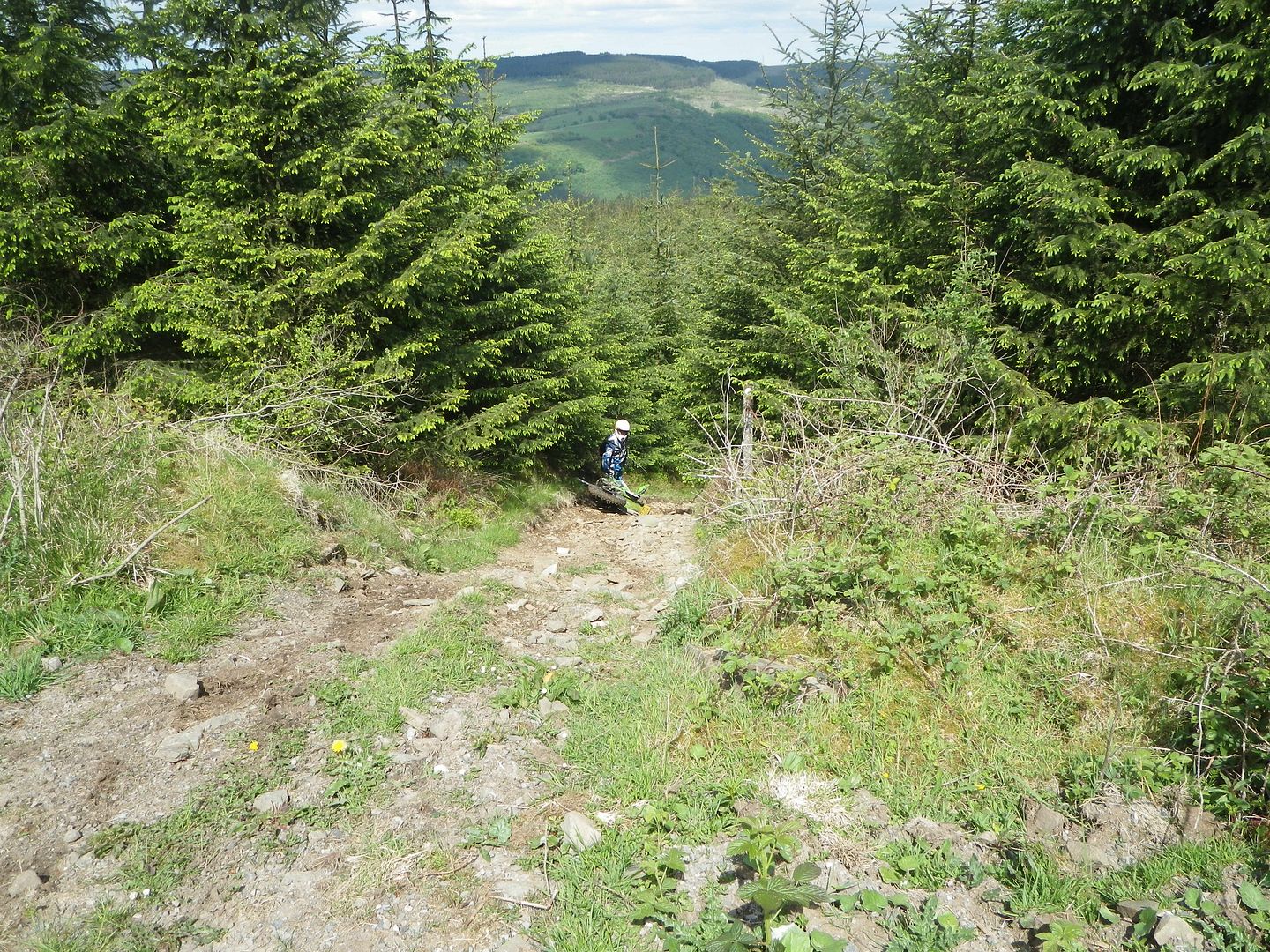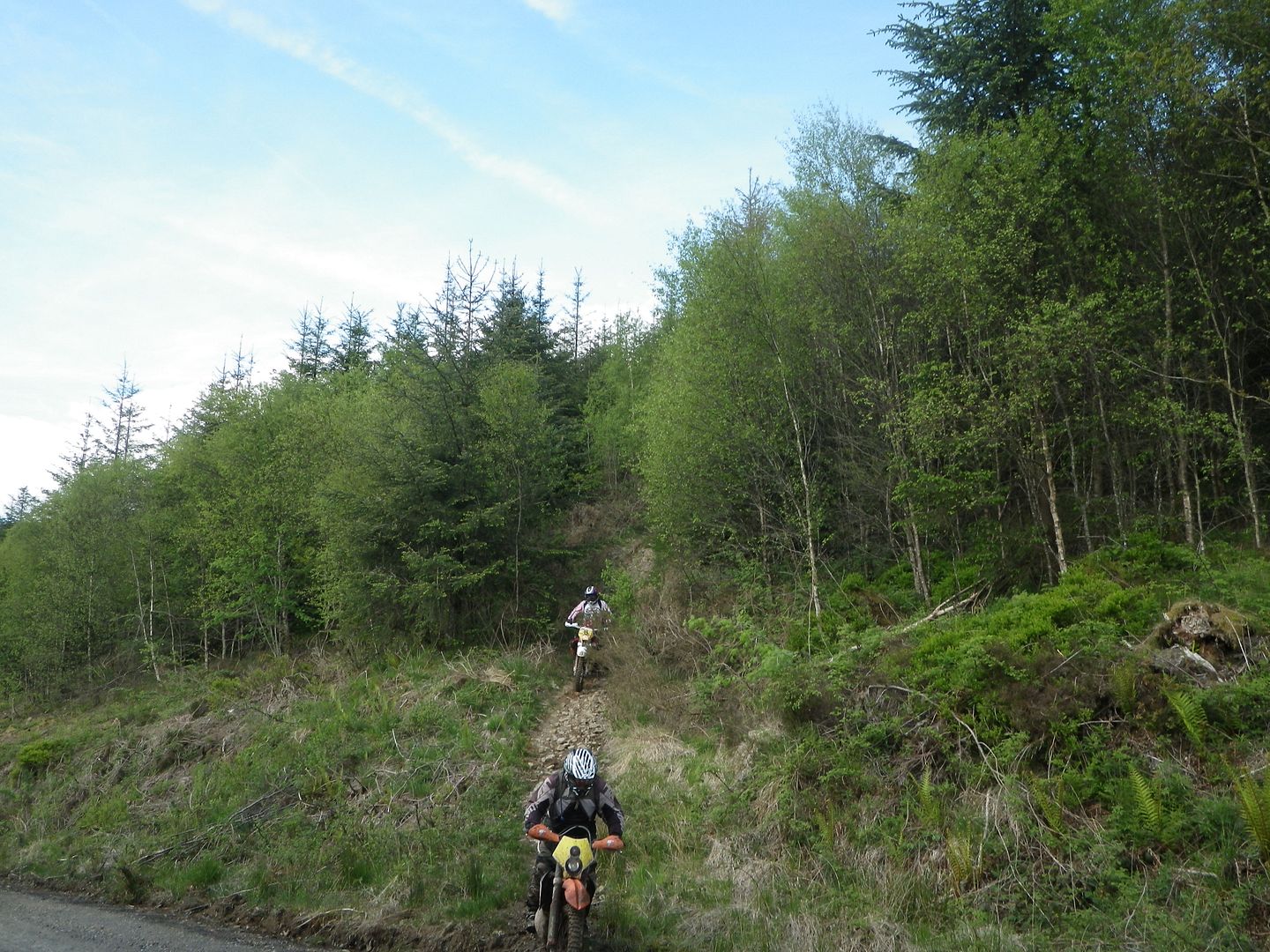 Go Dai go . He is cool . A good lad . Keep it up young'un .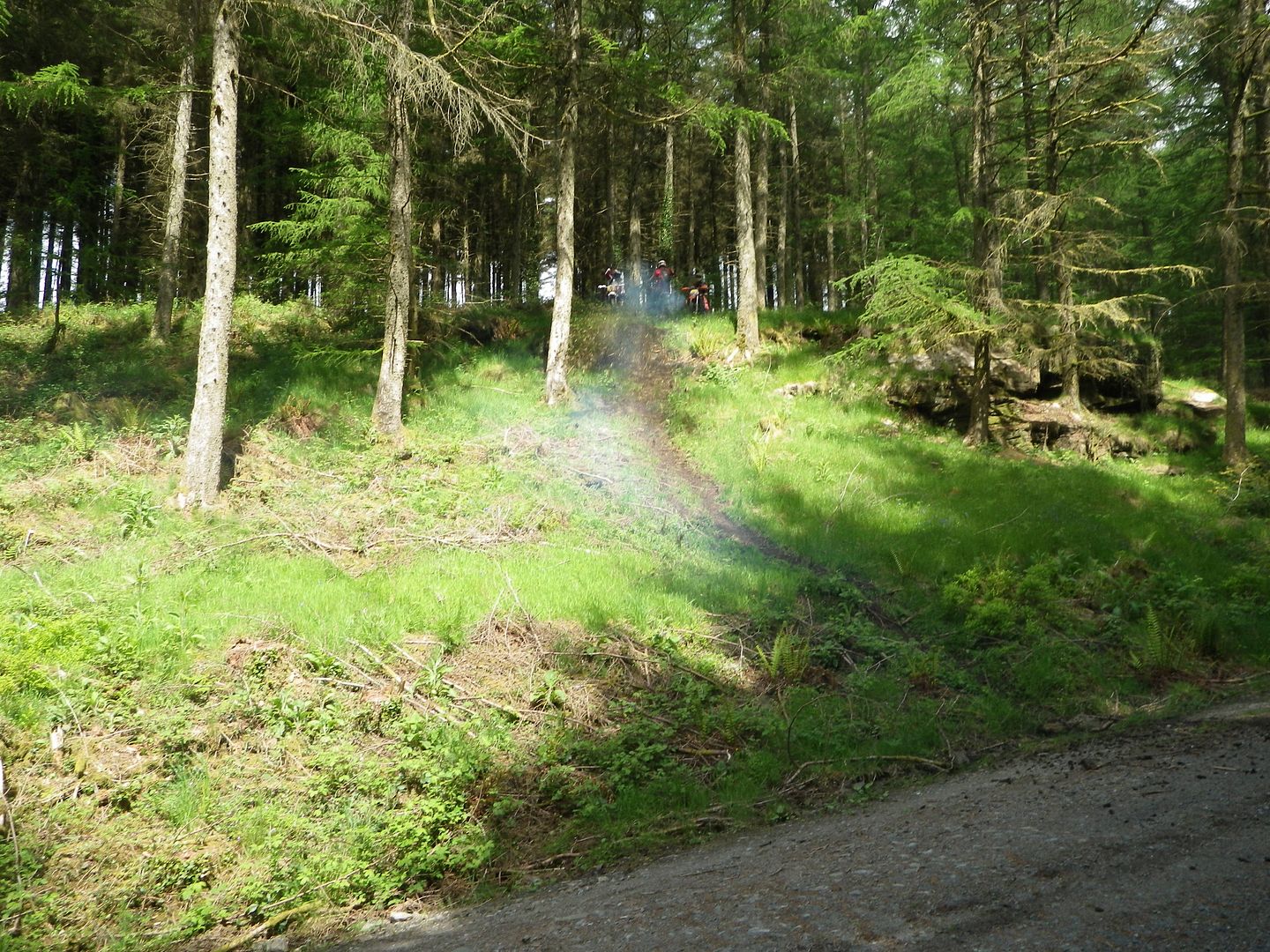 I particularly like this trail , it is very loamy and the fallen tree with bits hanging down can put some folk off . The gradient is fairly steep as well . Pictures never really show this . Thummy in the pic .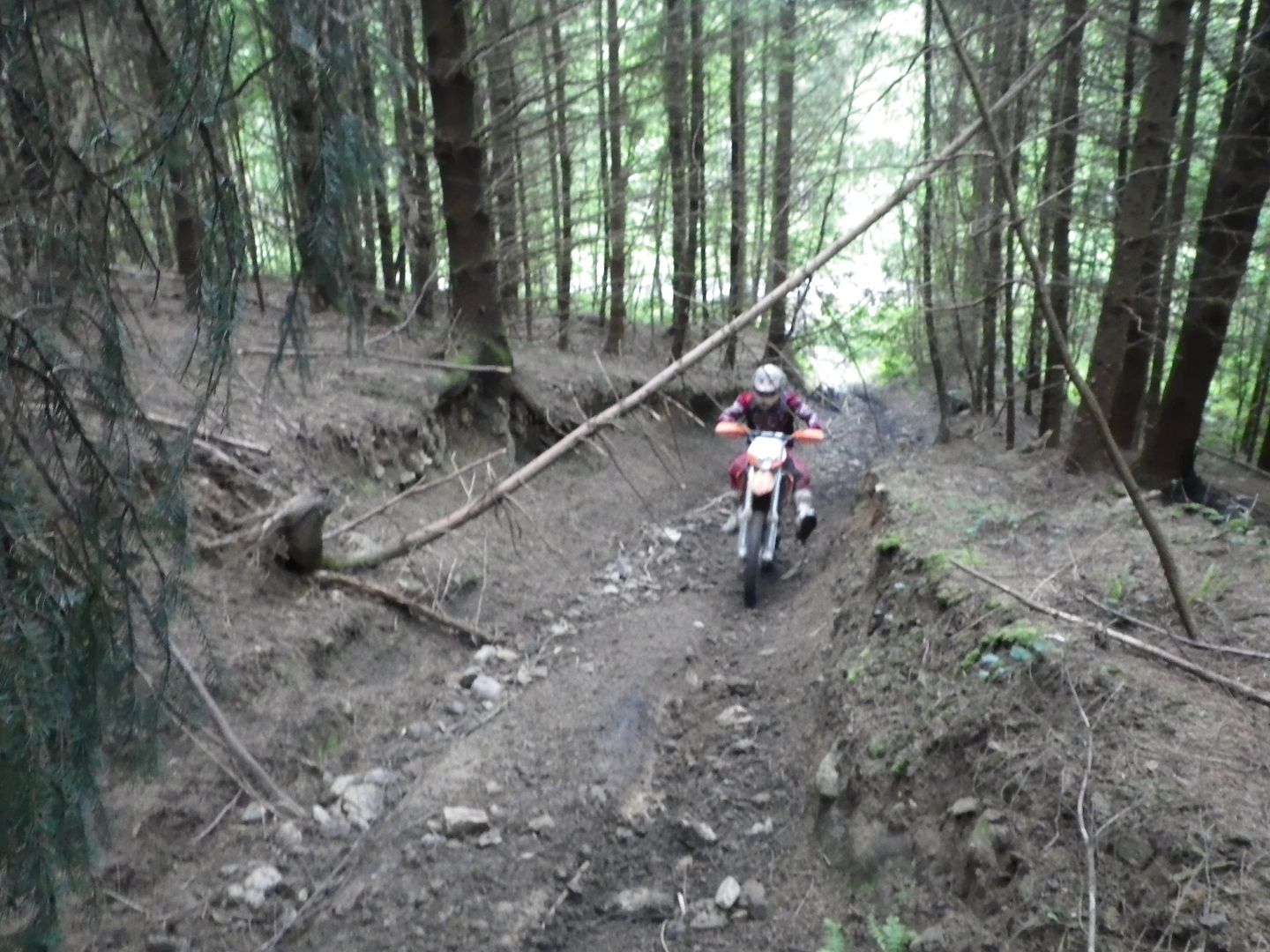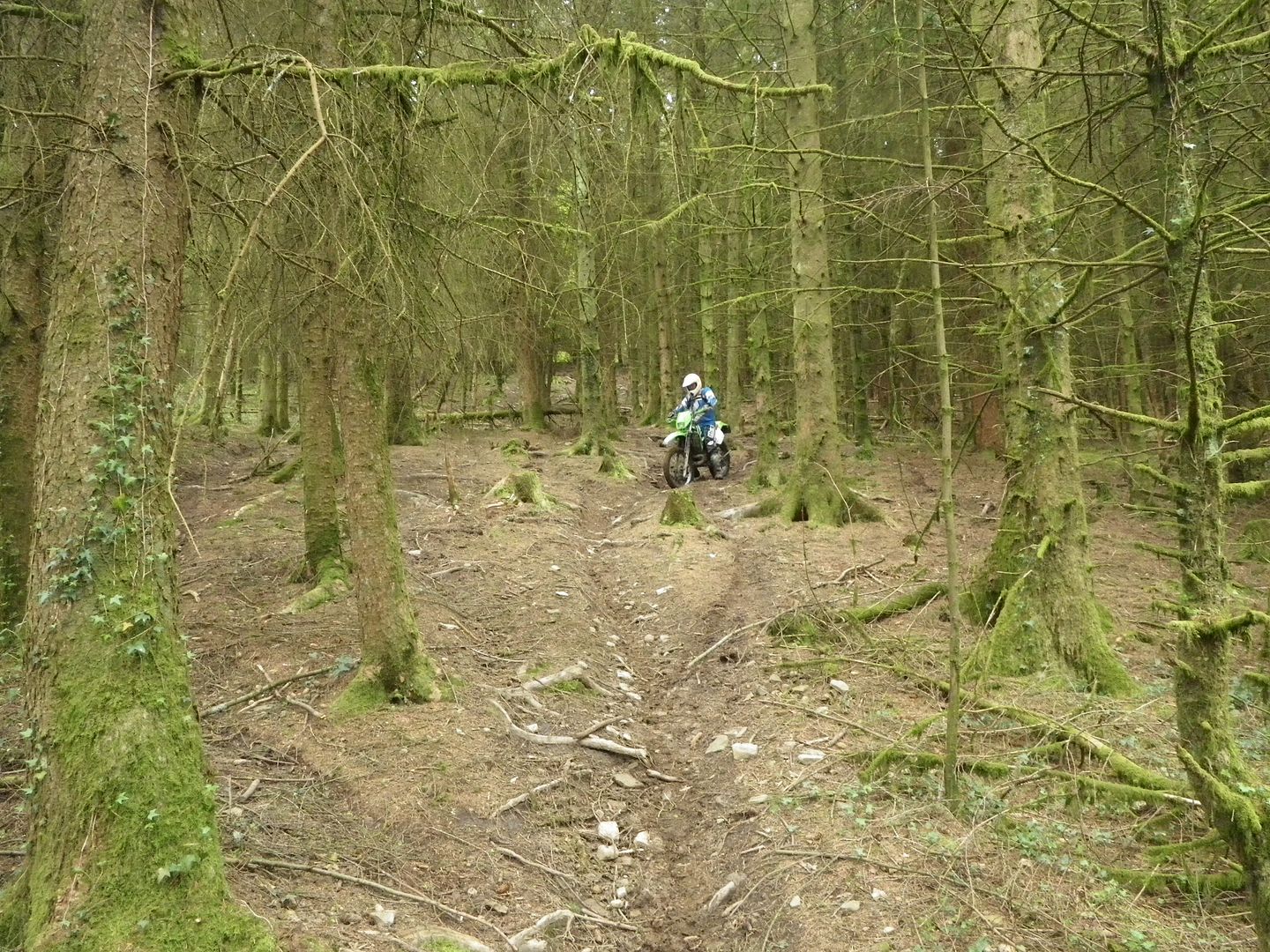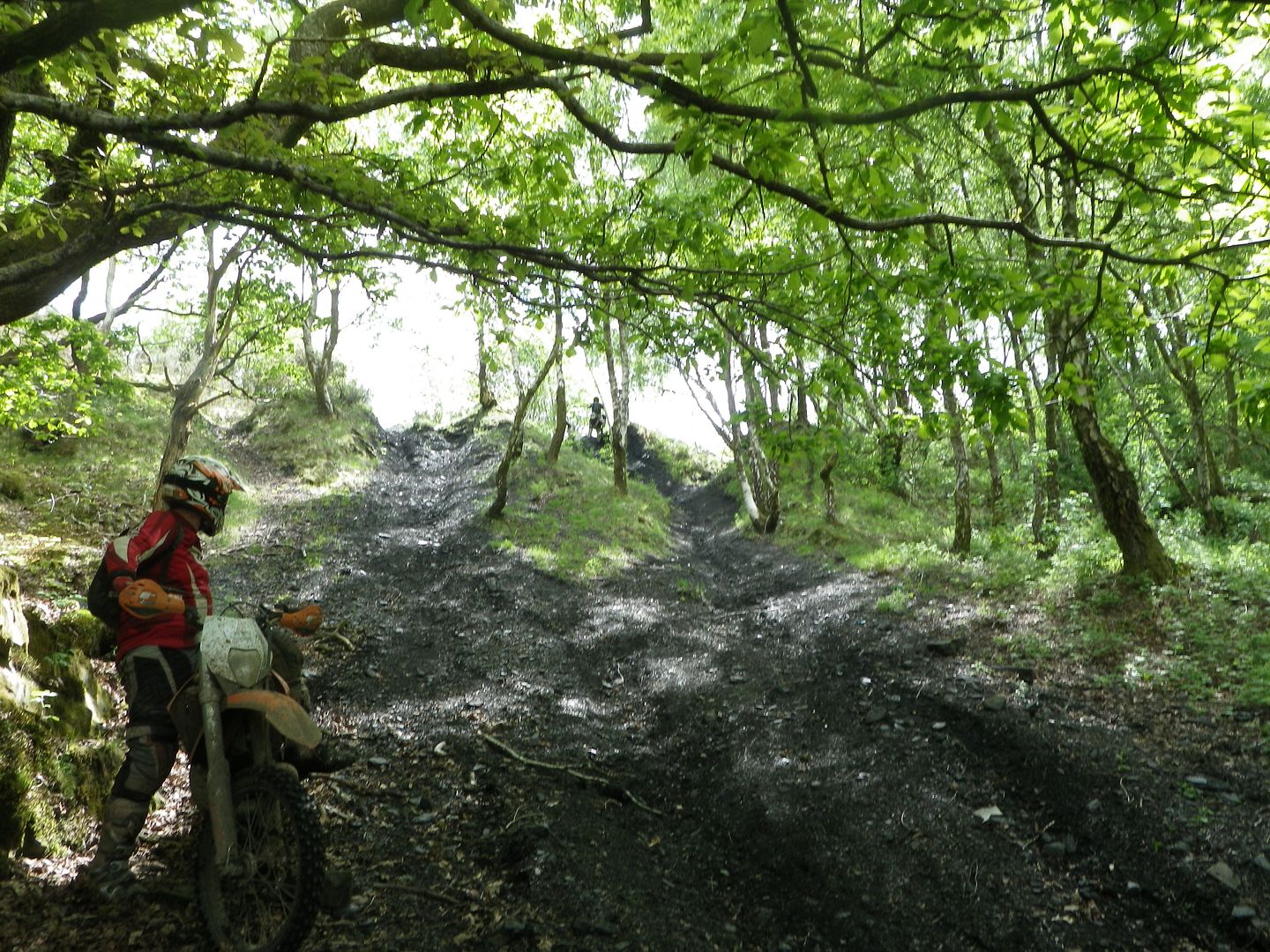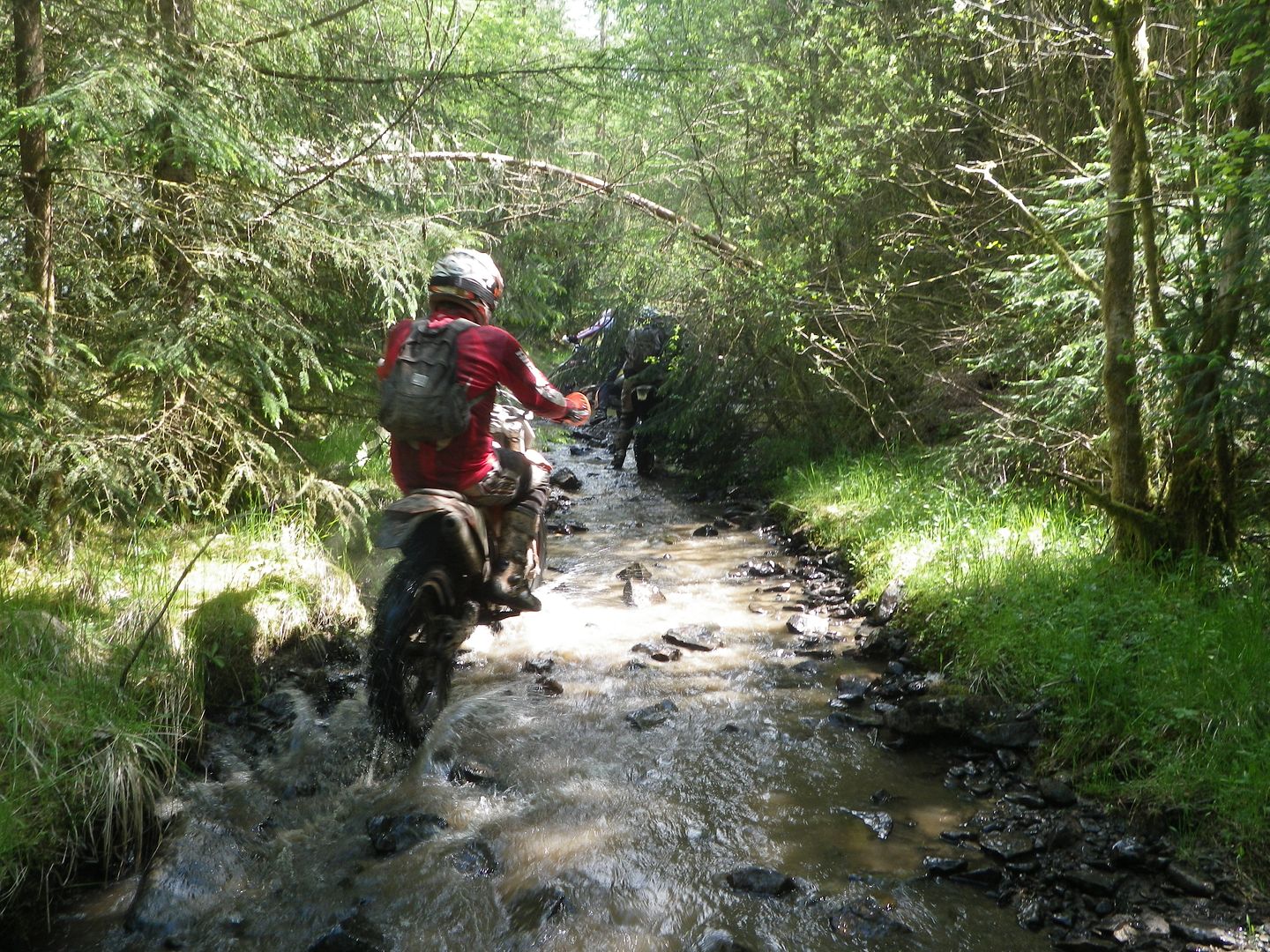 It was also good to meet Maverick who had traveled with Tetley to ride for the day . That was pretty hardcore . Seven hours driving but this place is amazing . Top effort lads . Hope the finger is OK Mav ?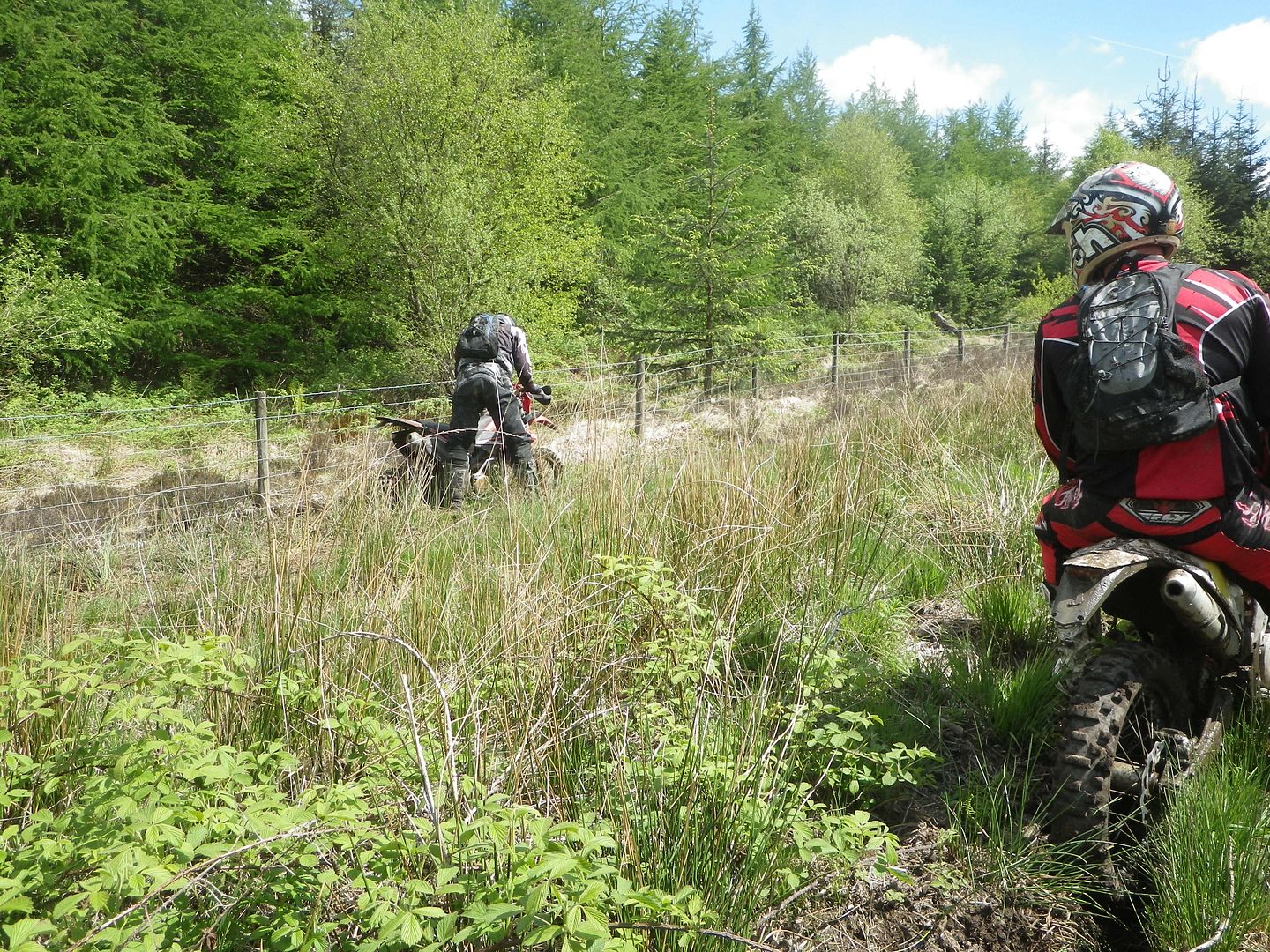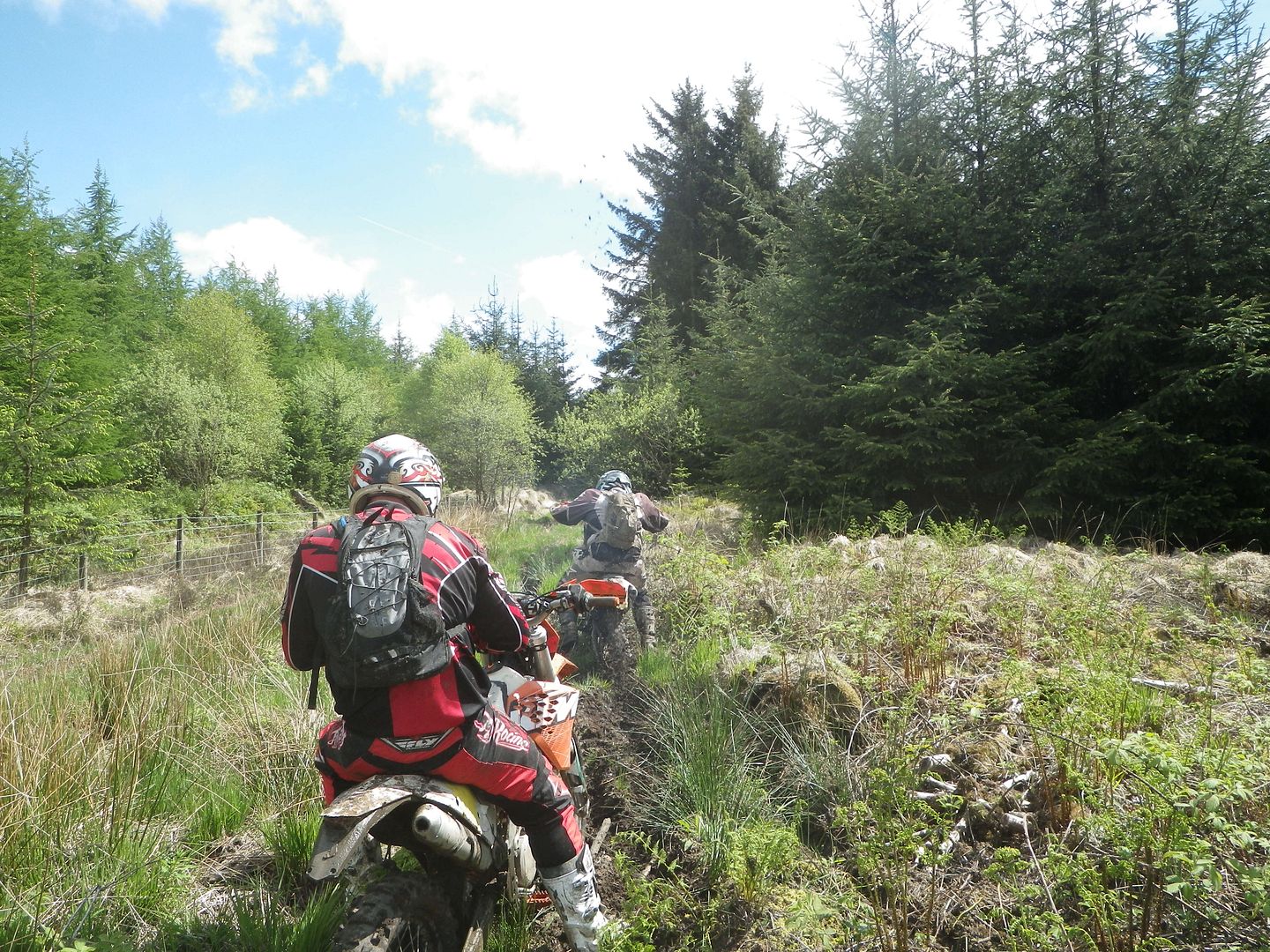 Tetley , on the right .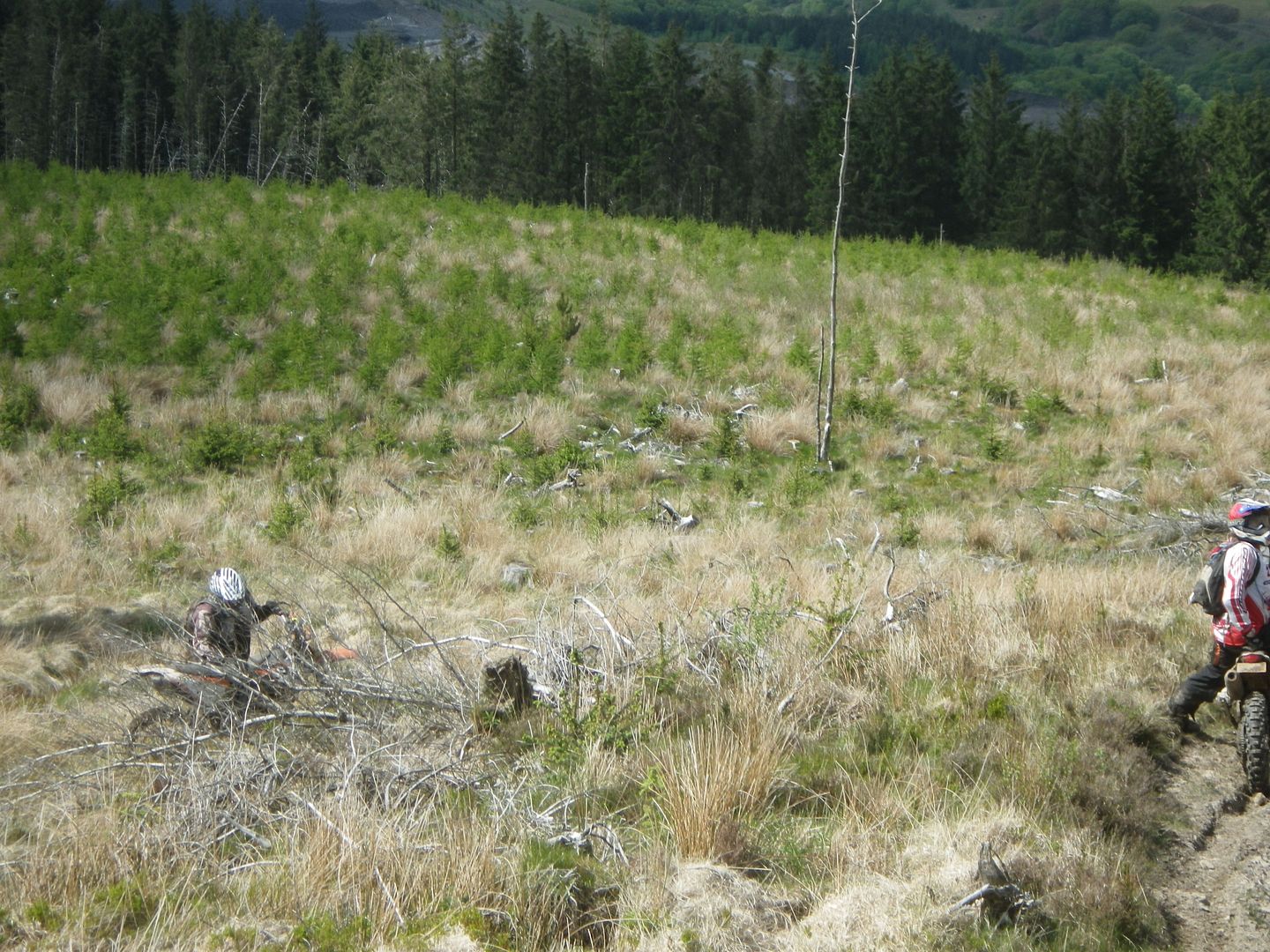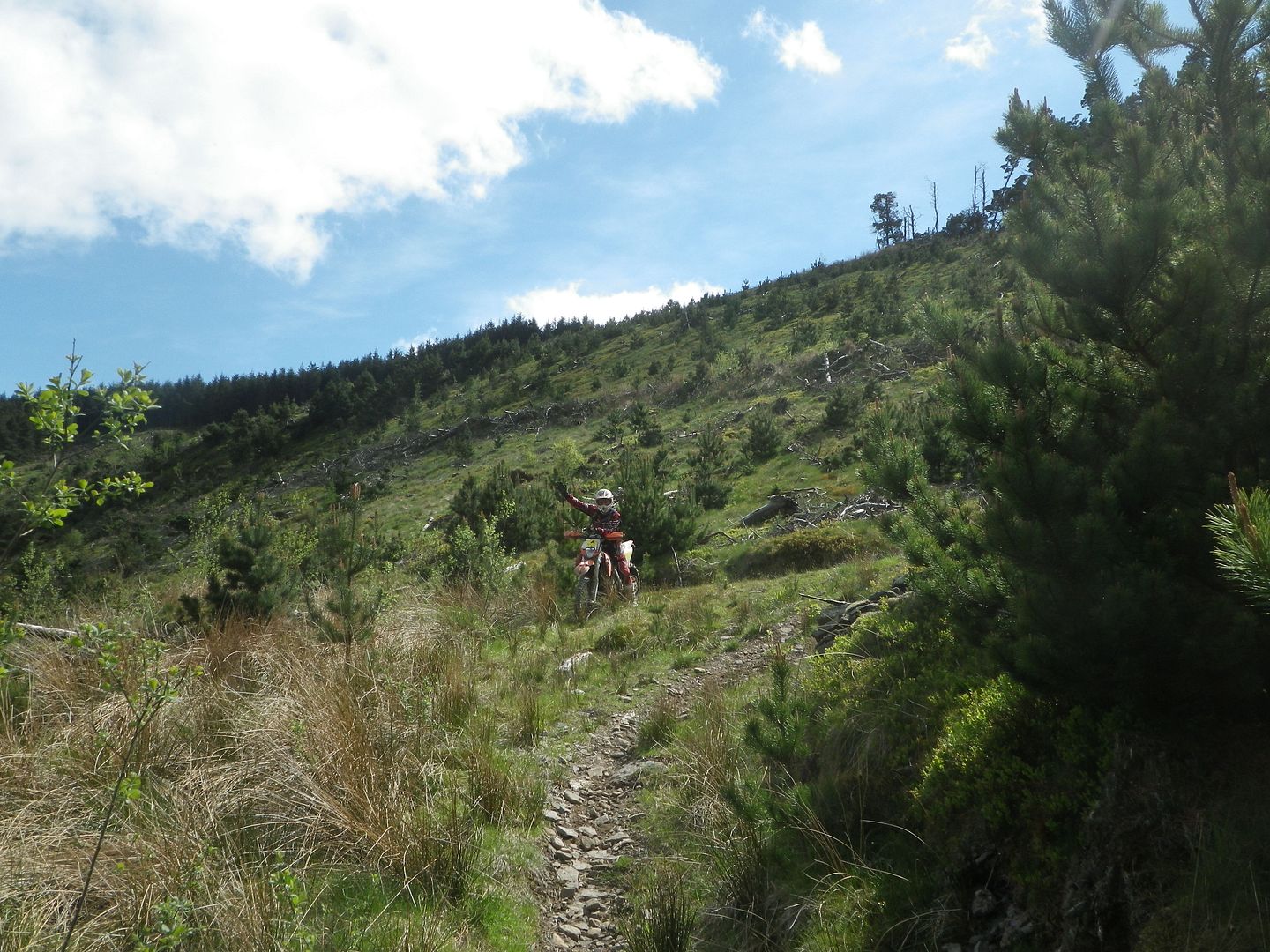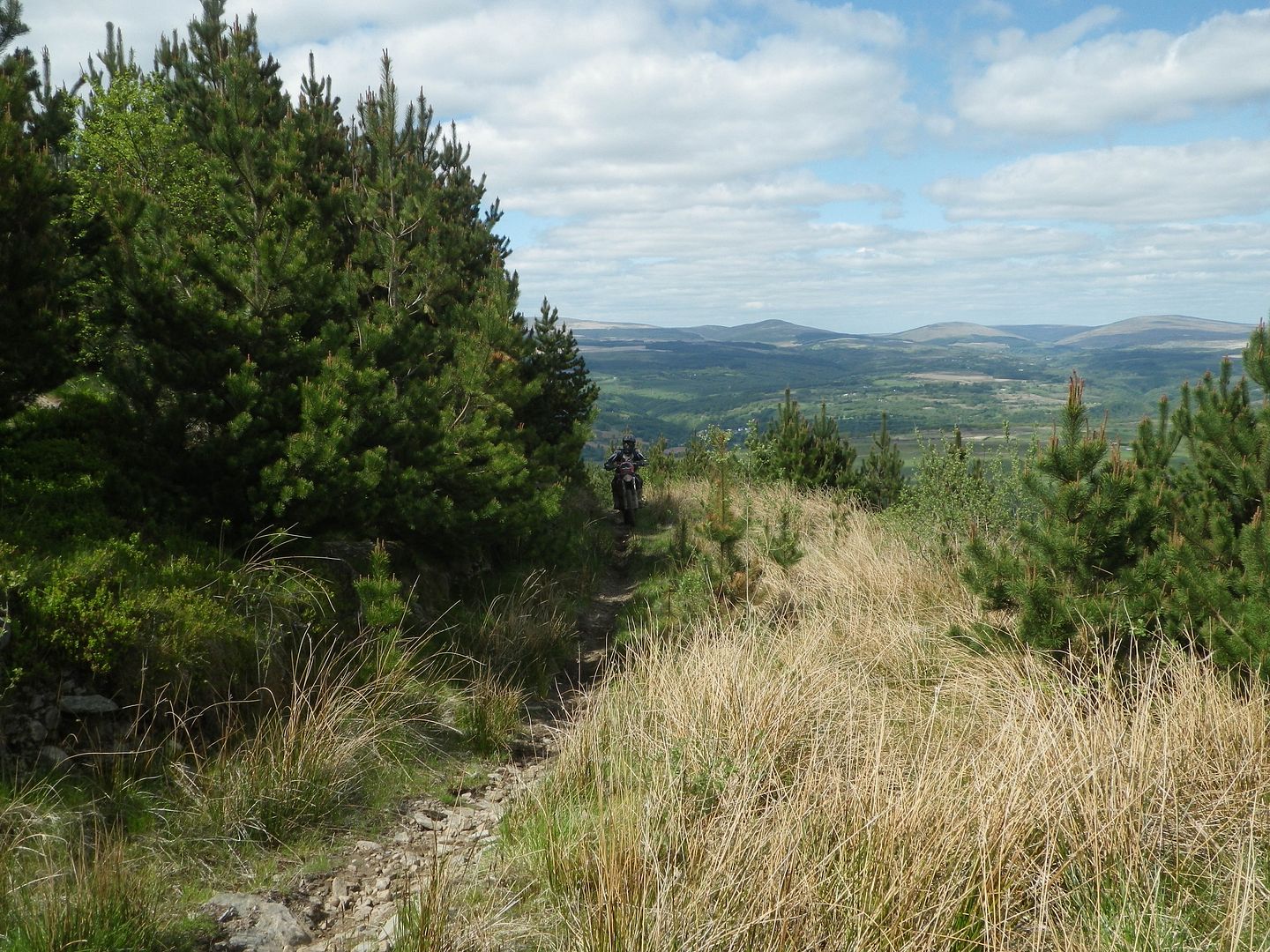 Flat out you c@nt .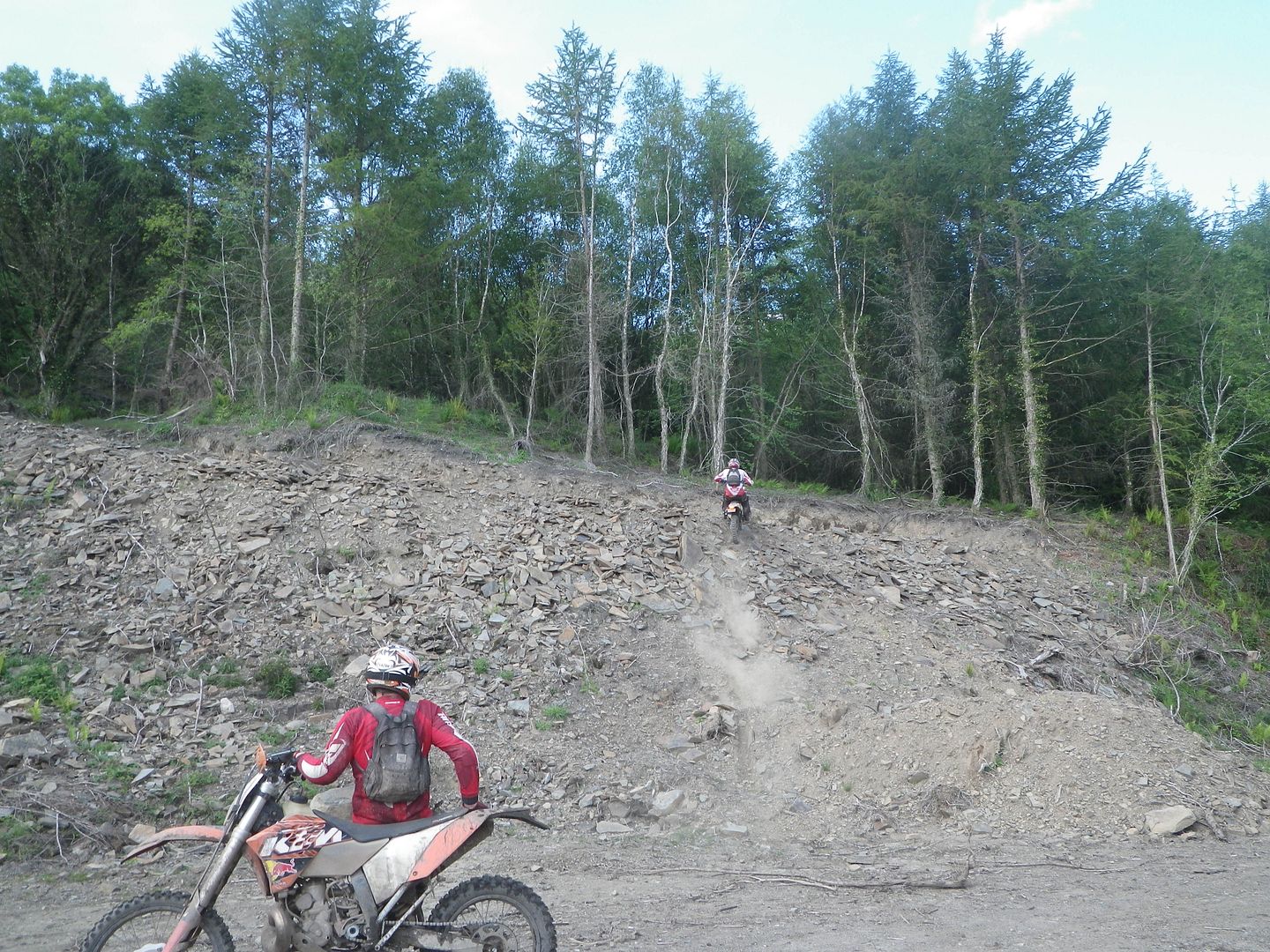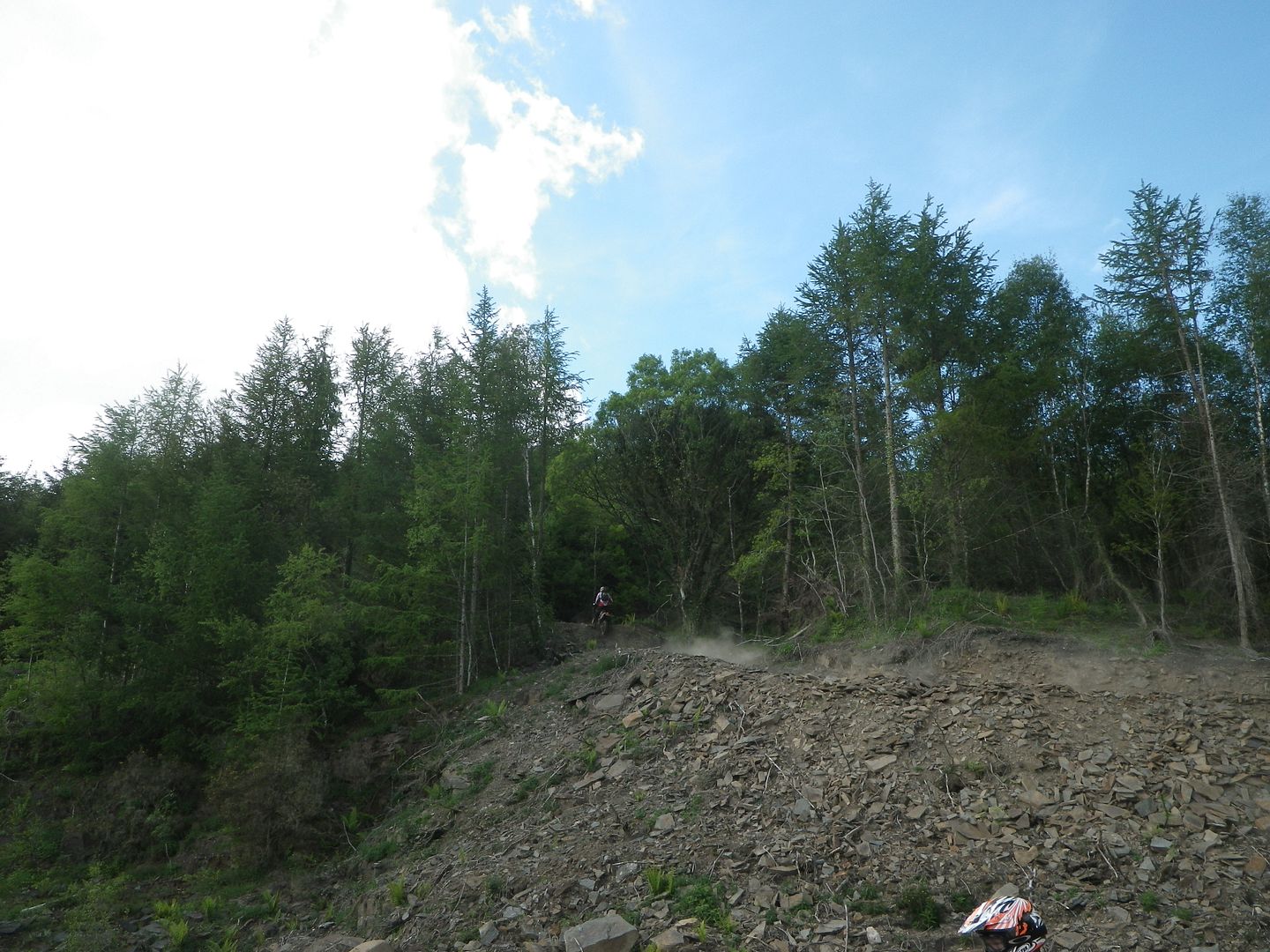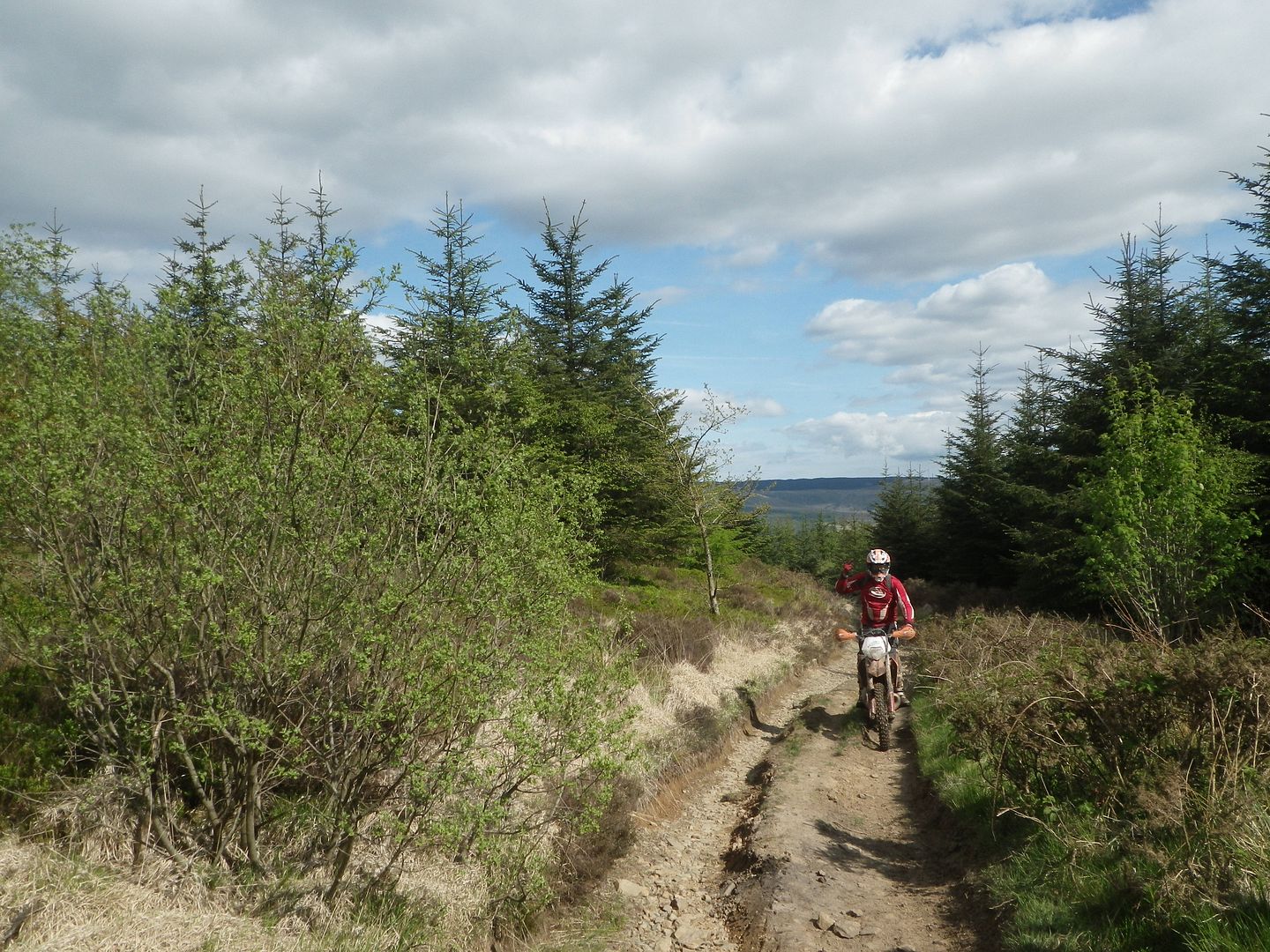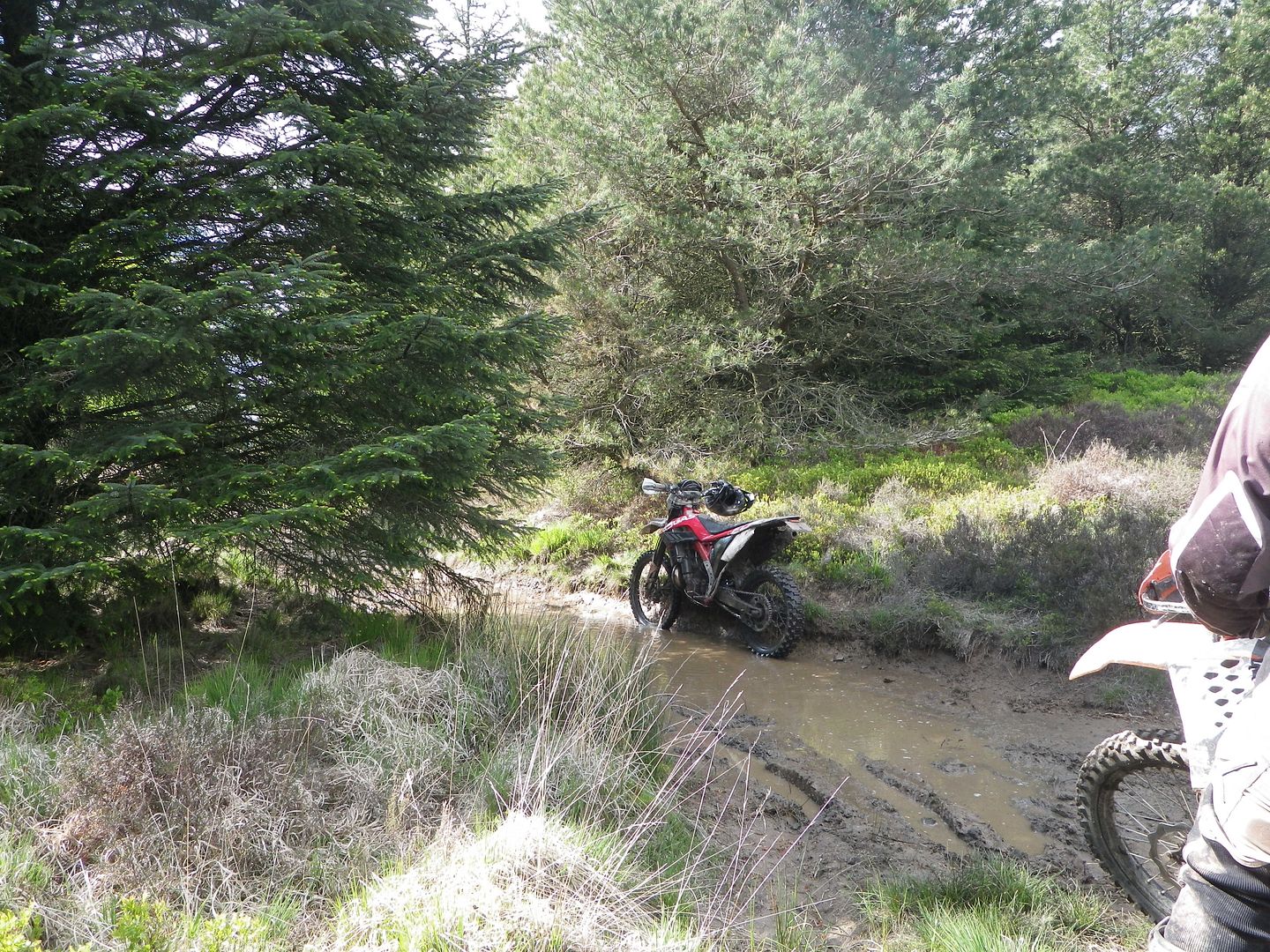 That's all the pic's . What a weekend . It was the best one of the year . You don't need to go abroad to ride serious trails , you just need to ride with the right folks . We are here for you and that is what we do . That is that . Until next time............................................