Part 1 here if you've missed it
viewtopic.php?f=44&t=8431
Thursday
After a relaxed start we head South and destination Bardonecchia, the home of The Stella Rally since around 1963. The route was not going to be the quickest but most importantly it avoided the Frejus Tunnel which is about 27 Euros to go through.
Heading towards the Col d'Iseren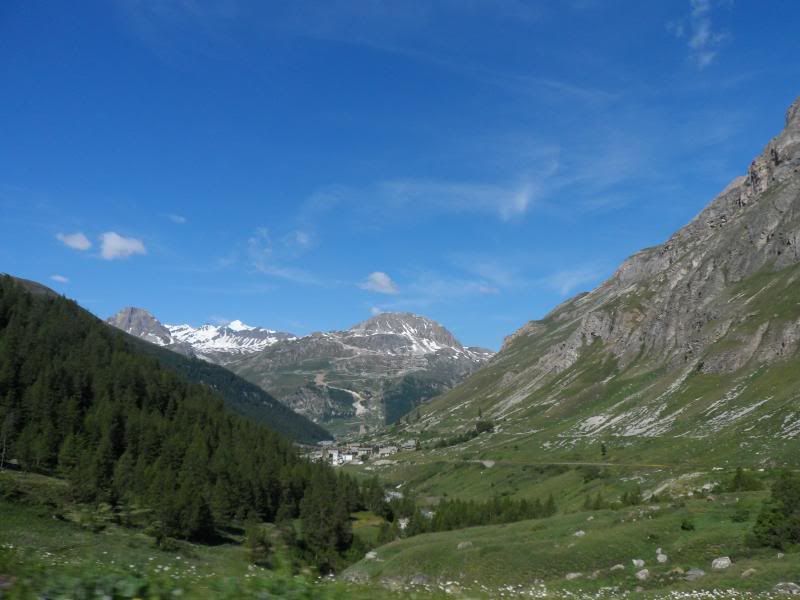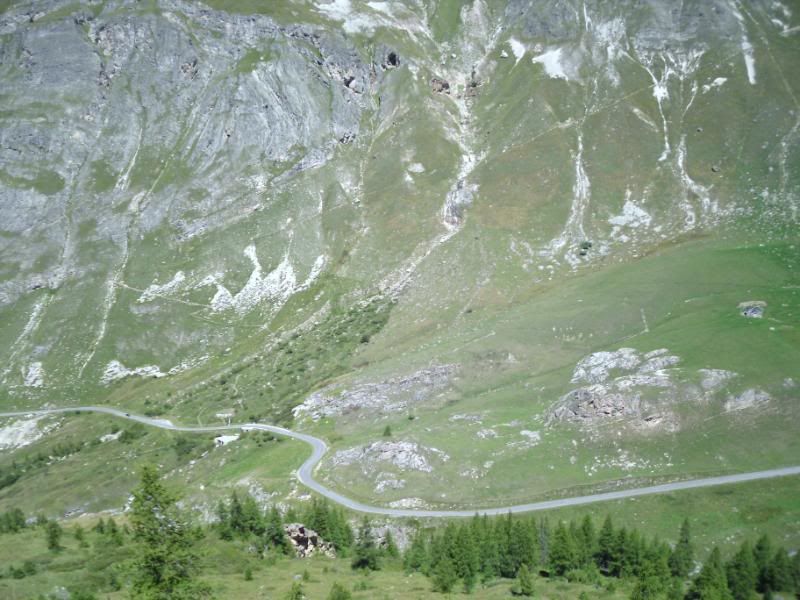 2 weeks ago the pass was still closed due to snow
At the top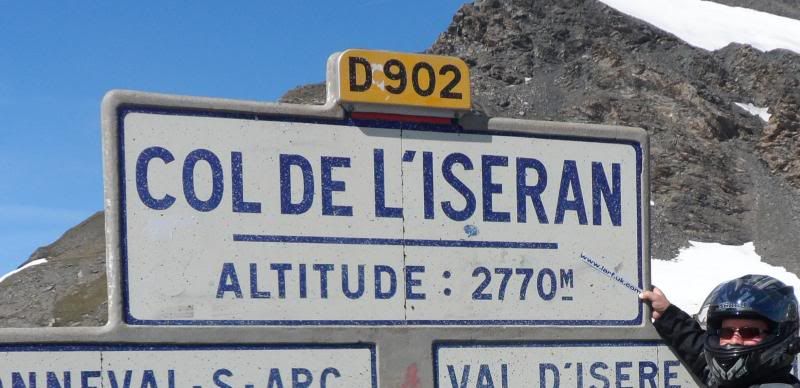 Up to this point we had ridden many of the roads before but from here onwards it's all new for us.
We still had full luggage and camping gear on board so our first gravel road was thankfully an easy one around Lake Mont Cenis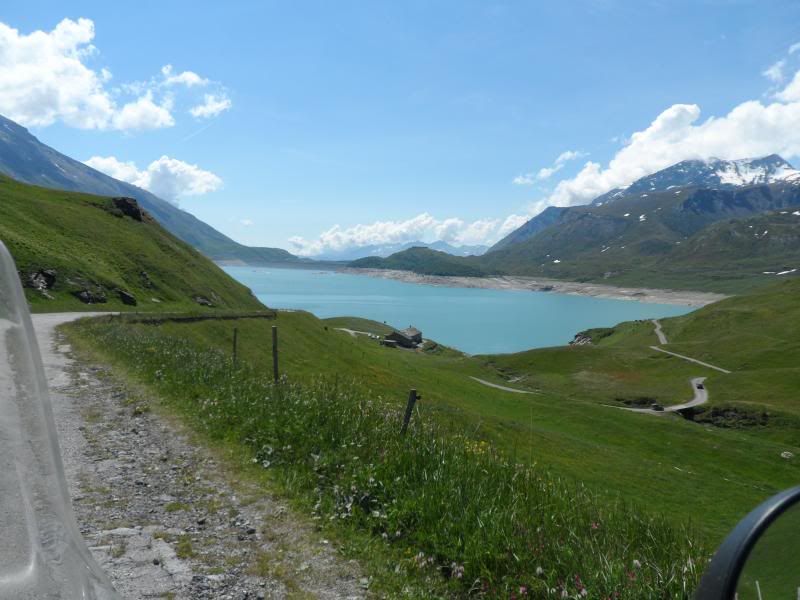 Mont Cenis in the background
And the fantastic helter skelter tarmac road after the Dam
From here it was in to Susa and then take the road that snakes it's way alongside and underneath the peage along the gorge. At a set of temporary road works I leapfrogged to the front of the que only to be joined by 6 Swiss riders out for a blast. The next 10 miles or so was a blurr as I clung on to the tail end of the runaway train running between the cliff wall on the right and Armco barriers on the left, a real buzz ride that was acknowledged with a wave when they peeled off and we carried straight on.
Arriving at Bardonecchia I was on reserve so found an automatic petrol station but it rejected 4 credit cards and 2 debit cards so ended up feeding it cash. In to the town and the first sight was 2 Police writing a local a speeding ticket, not good for him but convenient for me to get directions for Bokki Campsite.
About 5 miles out of town we found it but it looked nothing like the internet pictures on their website and although we had made enquiries we didn't like the atmosphere of the place. They had expanded the caravan area and pushed the tents into an overflow field with no facilities of it's own which meant walking through an opened fence to get access plus lots of big dogs around the caravans-I'm not paying 30 euros a night to get bitten whilst going for a midnight dump.
Whilst considering our options an English guy came up for a chat on a BMW outfit (sidecar) and said he always stops at the Refuge which is part way up the Col du Sommeillier but it is basically wild camping with no facilities. Shortly after an English rider in his early 20's pulled up on an old Honda XL500, he was on a 2 week solo tour around the Alps, RESPECT. Finally another solo English guy on a Varadero 1000 pulled up for a chat looking for Bokki Camping. After the introductions it became clear that we all knew of each other from ABR forum and also that we expected more of the campsite. They decided to go for the refuge option whilst we went off looking for a better site.
Eventually we found a site down towards Briancon which had toilets, showers and a small bar & pizza cabin all for 14 euros a night plus it was more central for what I had planned over the 3 days riding. There was also a bonus in that the roads in all directions were absolutely awesome.
After setting up camp we decided to go in to Italy for an evening meal but by the time we had eaten a massive thunderstorm had blown in and we were wearing jeans/trainers, we got absolutely soaked riding back.