Monday
The days were flying bye now and we hadn't had a chance to do some of the tarmac roads to the North but if we wanted to see the Gorge du Verdun we need to move base further South. We had talked about joining other Larf members on their Brittany trip but I'd already text Martin to say we couldn't make it.
With a heavy heart we broke camp and packed up the bike in less than an hour. The German riders still haven't returned so no update on the LKGS for future reference.
First coffee of the day was watching a steady stream of bikes heading South
The scenery was very similar to southern Spain
A guy on UKGSer had said that the Col d'Izoard was his favourite pass and we have to agree it was simply stunning with fantastic bends and semi desert views
And then a couple of shepherds bringing their flock down from the hills
Riding down through a village I was sent to get some bread but once inside I got carried away with the fantastic display. I ended up with pain chocolate for now and fruit tarts for later and ............. I forgot the bread
On to the Col du Vars which was only 20 mile down the road but the scenery was in total contrast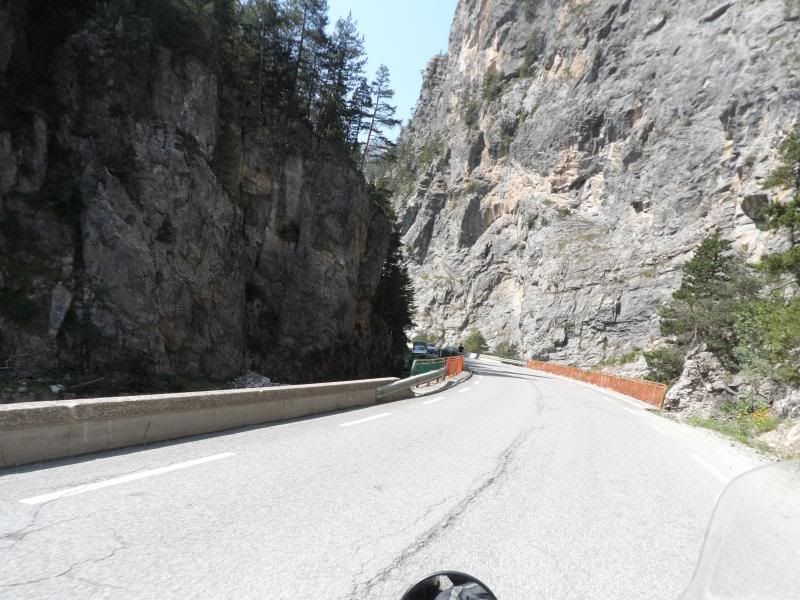 We got to Barcelonette which although only 70 miles further South it would make all the difference to this last part of the trip.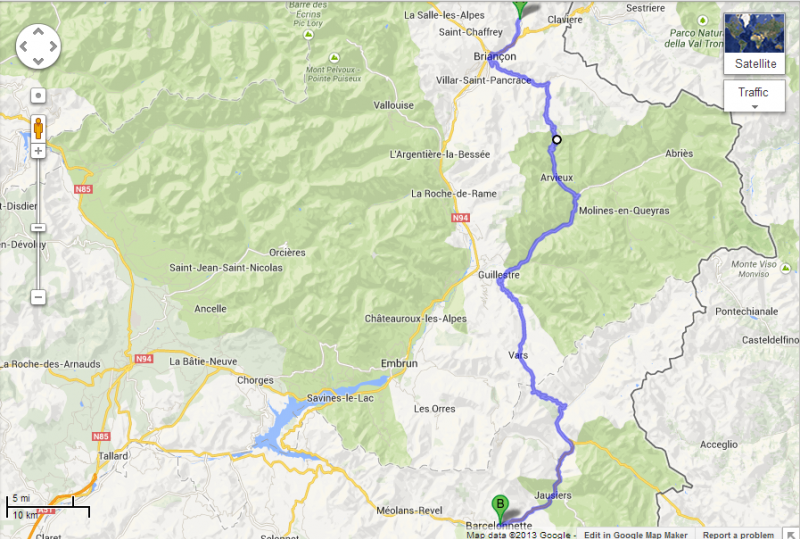 We found a campsite on the outskirts of the town for 14 Euros a night and had the tent set up within an hour. By now it was 2pm and much hotter today so spent a couple of hours relaxing in the shade with a pair of lovely fruit tarts each and of course a snooze.
Later on we decided to go to the nearby lake for an evening meal
There was a little restaurant on the way
But didn't fancy eating dinner whilst staring at a giant penis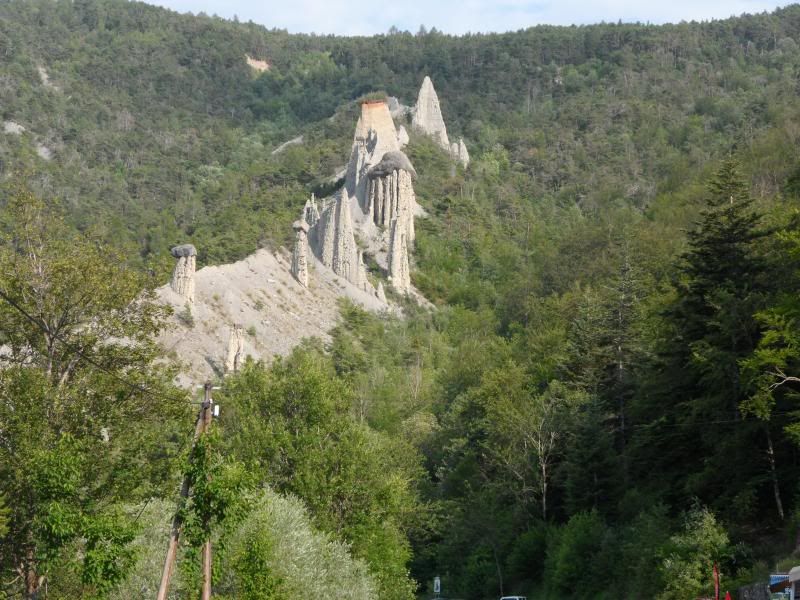 Had dinner overlooking the bridge and the lake before another fantastic ride back in the cooler evening air